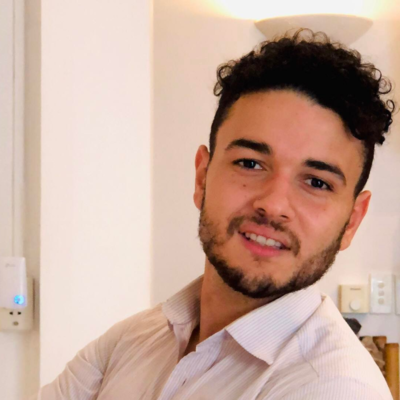 Andrew Leite
English Teacher with a degree in Management Information Systems -Recent Google Career Certificate in Data Analytics -Strong Knowledge of Excel, Tableau and SQL
Ho Chi Minh City, Hồ Chí Minh
About me:
English Teacher with a degree in Management Information Systems -Recent Google Career Certificate in Data Analytics -Strong Knowledge of Excel, Tableau and SQL
Experience
Hello and greetings from Vietnam,

I wanted to take a moment to explain to you why I believe I would be a great Analyst at your company.

A little bit about me: After graduating with a degree in Management Information Systems I decided to take some time away from the hustle and bustle of Boston and pursue another passion of mine which is teaching. I moved to Vietnam and have called this place home for several years. Although I did enjoy being an English teacher I knew I needed to get back into Data Analysis. My entire life I dreamed of moving to Europe when I turned Thirty. As a dual Portuguese citizen I decided to finally move to my Grandmothers homeland August 16th to begin my new life. I understand I'm a bit older than most of your candidates but let me plead my case.

This year I recently completed my Google Career Certificate in Data Analytics I'm a tech-savvy teacher looking to flex my talents to identify new growth strategies for your as Data Analyst Intern. I've always been fascinated by numbers, and working in data analytics has been a long-term goal of mine. My career in Teaching has taught me to think strategically about problems and identify solutions. I believe this experience has prepared me for a Junior Data analyst role.

If you're looking for an analyst with experience in SQL, proficiency in a statistical programming language, and strong communication skills look no further. During my previous role as an English Teacher, I had to communicate nonstop. Most of my students were at the IELTS level preparing to take the English Proficiency entrance exam. I had to be rigorous and reliable and show up daily to make sure they truly could pass this exam. I've also been pursuing my passion for data, both at work and in my spare time. Over the past year, I've been able to achieve the following:

Completed the Google Data Analytics Professional Certificate, which included extensive coursework in both SQL and R

In college I was a Survey Analyst. I worked extensively with data to assess if individuals were suitable for solar.

I'm thrilled at the opportunity to use these experiences to fuel data-driven decisions in an Analyst position, and I'm keen to continue developing my skill set on the job. I am available for a Zoom call or in-person meeting to discuss how I can help your company improve its Finance performance through data.
 
Education
University of Massachusetts Bachelors in Management Information Systems
Professionals from different sectors near Ho Chi Minh City, Hồ Chí Minh
Jobs near Ho Chi Minh City, Hồ Chí Minh
Found in: beBee S2 VN - 2 days ago

---

Monster Beverage Corporation

Ho Chi Minh

Full time

Job Details · Description · Position Summary: · At Monster, everything we do is extreme. We push the limits, as do our athletes and consumers, and we're looking for a Digital Manager who will do the same – innovate, break barriers, and help Monster Energy reach new heights. · ...

Found in: beBee S2 VN - 1 week ago

---

TalentViet

Thuận An

Full time

Job Description : In charge technical issue from drawings to production, accountable for customer shop drawings approvals and finish approvals prior to releasing for production development. · Pre-Production Review process driving through and follow up. Quality Issues generation a ...

Found in: beBee S2 VN - 6 days ago

---

Hr1 Viet Nam

Ho Chi Minh

Full time

Job Highlights: · Good Communication SkillProduct Selling Skills · Relationship Building Skills Responsibilities: · Create and manage a pipeline of large new sales opportunities · Apply knowledge of the markets, business and its constituent workflows to conceive and position valu ...